Route Me Mail and Delivery Co
Free Content Update V1.1 Out Now + Patch Notes
---
V1.1 is now rolling out across all platforms!
---Patch Notes---
Basic Combat has been added to the game!
Player can now attack and take damage from "Thugs".
Health is represented by the Three Mail Bags in the corner of the screen. You can also upgrade your health + damage at the Route Me Shop!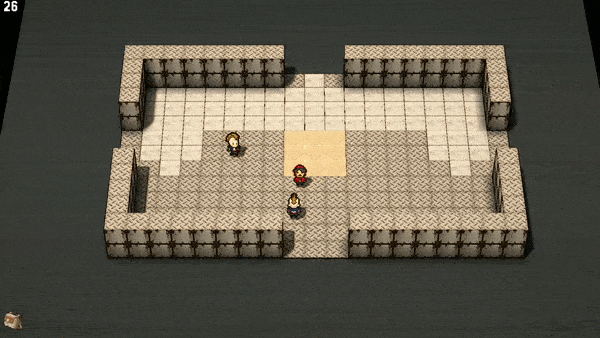 New game mode has been added "A Postal Life":
The rules have been changed. Undertake new routes and explore/unlock "New Haven City HUB".
7 New Routes + 2 Seasonal Variations for each (Snowy/Hell) totaling at 21 New Routes! Unlock new decorative items for your homes that are unique to this mode as well as new upgrades for your postman.
In this mode, delivering mail also has a larger radius, so mail can be thrown in from further away among many other tweaks and changes. If you complete this mode OR classic, you can take your character into the other mode during New Game +. Complete the game mode by earning 3 Promotions!
Multiple Difficulties:
When starting a new file you will be able to now choose between the "Classic/Original" Game or the new "A Postal Life" mode. Each mode has its own difficulty options.
Mailbox interaction has been improved:
Mailboxes can now be triggered from slightly further away than before in both Classic/Original and also A Postal Life game modes. You can even buy a new upgrade which increases the range even further! (Postal Life Mode Only)
New Hub City (A Postal Life):
New Haven City is now open! In-between your main routes, you can now leave the depot and explore a new city! When exploring, enemies, coins and gems will spawn allowing you to stock up on some extra $$$ + more!
Random Route (Classic Mode):
A new route has been added to classic mode once collecting all of the Hidden Mail. Mailboxes will spawn in different positions each time the route is undertaken.
Fight Me Club:
Every few days you can undertake the "Fight Me Club" Challenge. Speak to the City Happiness NPC in the Depot. Survive three waves of enemies to collect coins + gems.
Debt:
Your debt can now be paid from the daily results screen
Various bug-fixes and other small tweaks + additions
--END PATCH NOTES--
Files
Route Me Mail and Delivery Co V1.1.zip
188 MB
46 days ago
Get Route Me Mail and Delivery Co